Does the thought of losing everything on your computer leave you queasy? That's the anxiety fraudsters attempt to exploit with tech support scams – and it's conduct the Federal Trade Commission (FTC) and law enforcement partners are challenging through 16 civil and criminal (yes, criminal) actions announced as part of Operation Tech Trap.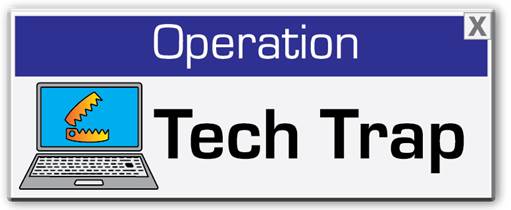 Tech support scammers' modus operandi is to run ads that resemble pop-up security alerts from Microsoft, Apple, or other companies. Consumers are warned that their computers are infected with viruses or are under hack attack. Some pop-ups even feature a countdown clock, supposedly showing the time remaining before the hard drive will be fried – unless the consumer calls a toll-free number supposedly affiliated with one of those big-name companies.
Once operators have consumers on the phone, the real theatrics begin. Operators claim to need remote access to consumers' computers so they can run "diagnostic tests." Those tests purport to reveal grave problems that can only be solved by one of their "certified technicians" – for a hefty fee, of course. Companies use high-pressure tactics to strong-arm consumers into paying hundreds of dollars for unnecessary repairs, anti-virus protection or software, and other products and services. (Here's an example of a pitch in action from the FTC.)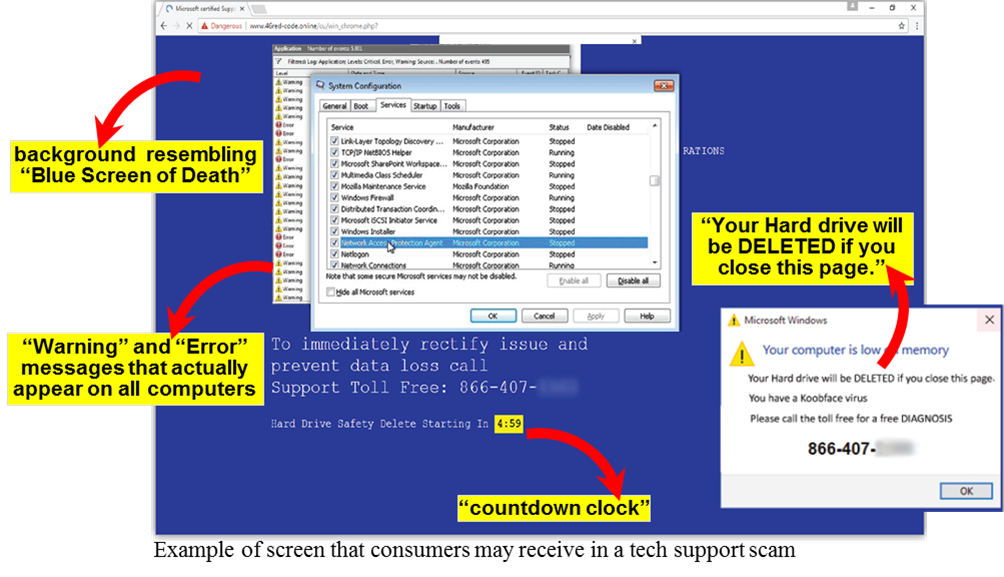 In settling a case against Click4Support LLC and others, the FTC and AGs from Connecticut and Pennsylvania announced that the defendants are banned from marketing technical support services, will pay a total of more than $554,000, and will forfeit an additional $1.3 million held by the court-appointed receiver. A federal judge in Philadelphia also entered a $27 million default judgment against a related party.
But that's not all. There have been several other similar cases brought by the FTC.
How does this boil down for you or your business?
Consumers get caught in tech support scammers' web, but so do small businesses and people who work from home. The FTC has updated its advice on what you can do to protect yourself. Also, the FTC will be hosting a roundtable this summer for law enforcement agencies leading the charge against this kind of fraud and for businesses affected by tech support scams, including companies whose names have been misused by con artists. Looking for tips on spotting other B2B scams? The FTC's new Protecting Small Businesses site is designed with you in mind.
People who participate in tech support scams aren't just risking their assets and future livelihoods. They could face criminal prosecution.
If you or your business have questions or concerns regarding fraud, computer law, privacy, or cybersecurity law matters, including assistance with policies, prevention or recovery from a ransomware attack and cybersecurity insurance or insurance claims, contact attorney Jeffrey A. Franklin at Prince Law Offices.